Urayoán Noel
---
April 13, 2017
For the lecture's third year, CSULB hosted renowned Puerto Rican poet and scholar Urayoán Noel (Associate Professor, New York University). Noel read from his work, presented a multimedia performance, and conducted a creative writing workshop with 20 CSULB students.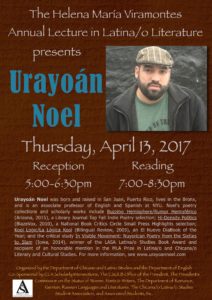 Noel read, sang, and improvised poetry at the CSULB University Theatre.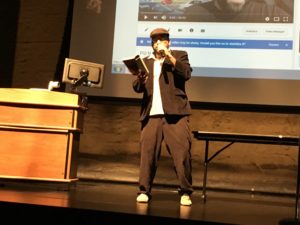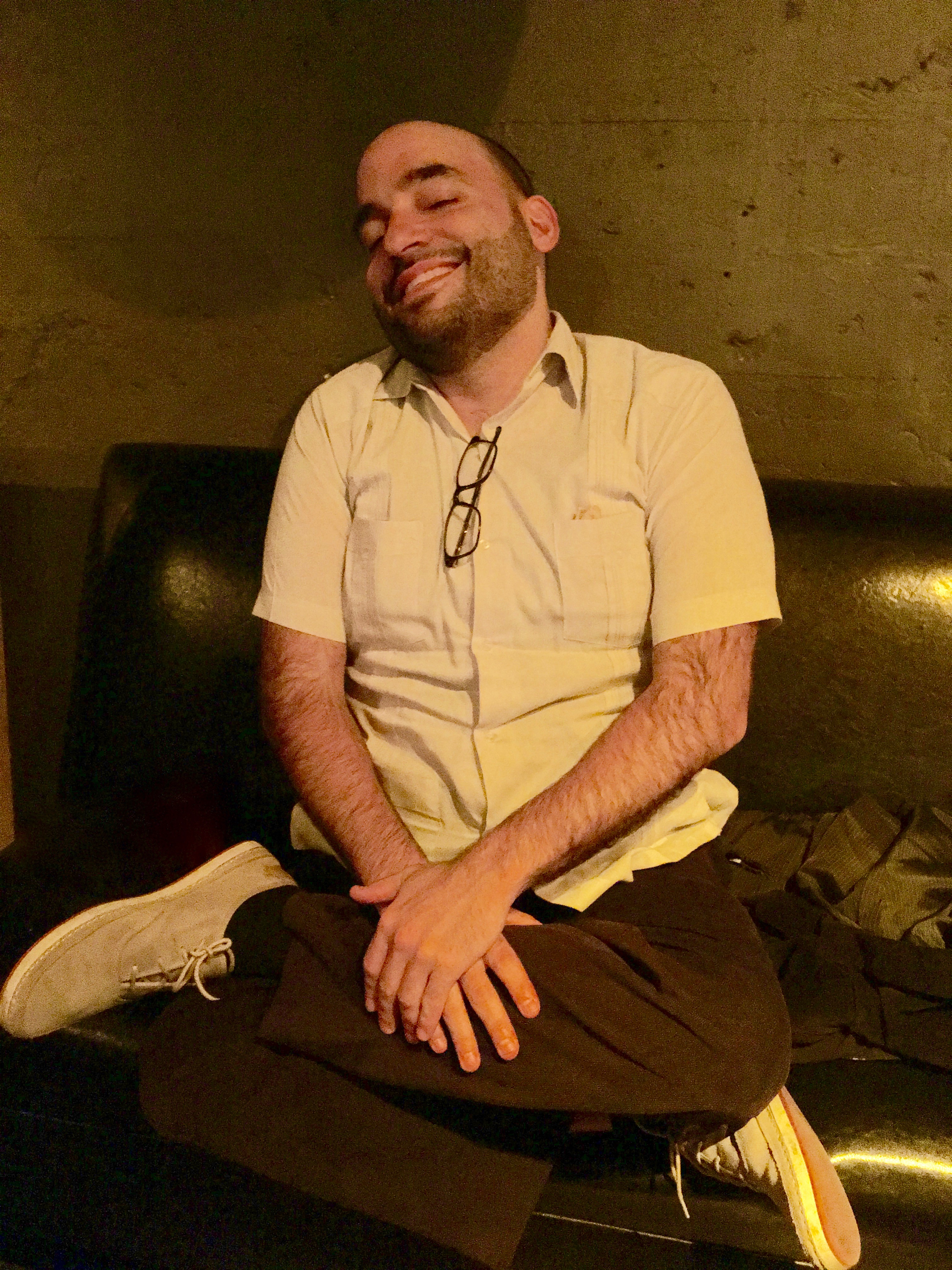 Sponsoring Departments: Chicano and Latino Studies; English; Romance, German, Russian Languages and Literatures.
Sponsoring Student Organizations: Chicana/o Latina/o Studies Student Association; Associated Students, Inc.
University Sponsors: College of Liberal Arts Scholarly Intersections; Office of the President; President's Commission on the Status of Women.
Other Sponsors: Poet's and Writers; Arts Council for Long Beach.